Sammendrag
Prodigy X5 er en lavprofils, understabil, high speed driver. Denne er fantastisk for alle ferdighetsnivåer. Spillere med lite punch i kastet vil få mye glide og gratis lengde av understabiliteten i denne discen. Har du litt mer krutt i armen, så senk ytterkanten ca 20% og se den flippe opp og glide ut mot høyre (høyrehendt backhand-kast) før den får en mild avslutning ned til venstre igjen. 
Dette er også en god disc for kontrollerte rollere, eller lange rette tunneller.
The Prodigy Disc X5 is an under stable, low profile, high speed distance driver. It is great for all players. Players with lower arm speed will get a lot more glide and distance. Players with moderate arm speed will be able to get a long flight out of this disc by throwing a slight hyzer flip. (Left edge down about 20% from flat at release). For players with faster arm speed, the X5 will flip early in its flight path and will turn right, with a soft finish to the left making it useful for wooded holes that require shaping the shot. It will also be great for long controlled rollers. The X5 performs very well at low heights and in tunnel shots.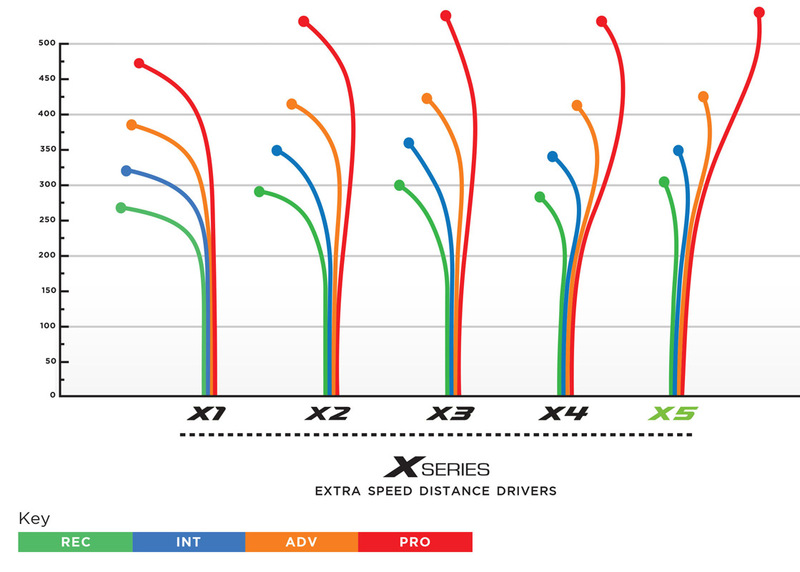 Mer informasjon

| | |
| --- | --- |
| Disktype | Nei |
| Speed | Nei |
| Glide | Nei |
| Turn | Nei |
| Fade | Nei |